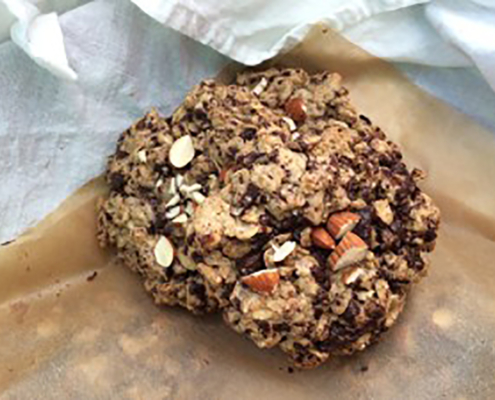 My friend Cathy Kennedy who lives in Napa, loves to cook just like me. I think she is very creative in cooking. As we were bottling oil in February of this year, we were talking about what could we make with olive oil that is normally made with butter. We discussed truffles and other candies. She said…
https://www.bondolio.com/wp-content/uploads/2021/12/I-Must-Love-You-cookies.jpg
750
1000
Bondolio
/wp-content/uploads/2021/11/bondolio-olive-oil-green-bx.svg
Bondolio
2018-12-03 09:35:37
2022-03-09 20:04:28
I Must Love You Cookies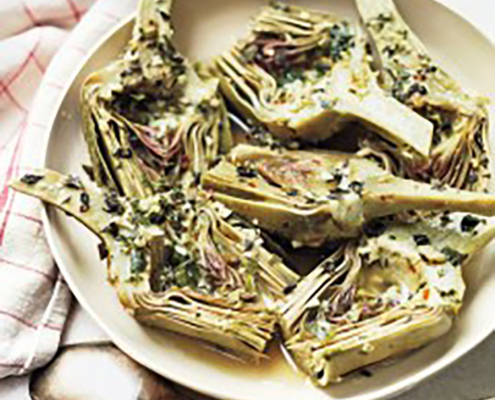 One of my favorite foods is Carciofo Romano, or Roman Artichoke and one of the best interpretations of this dish can be found at the Antipasti Bar at Ristorante La Campana, on Vicolo della Campana, 18, Rome, Italy. I can tell you that I've had dreams about having a couple of them on my plate. A lot…
https://www.bondolio.com/wp-content/uploads/2021/12/Roman-Artichokes.jpg
1250
1000
Bondolio
/wp-content/uploads/2021/11/bondolio-olive-oil-green-bx.svg
Bondolio
2017-12-03 09:43:26
2022-03-09 20:04:28
Roman Artichokes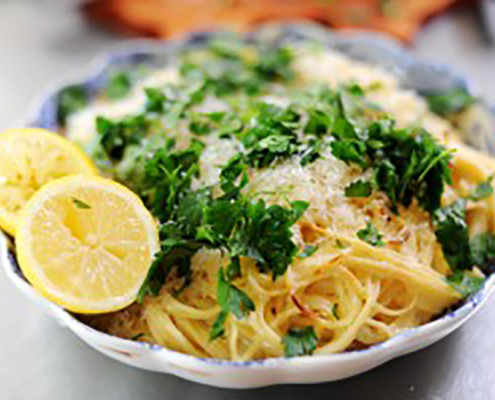 There is an all glass restaurant at the top of the hill on the via Veneto in Rome, just before it changes its name it enters the villa Borghese Gardens is the Café Veneto. The restaurant has one of its dining area's inside a building that looks a lot like an old diner car. If you have ever eaten…
https://www.bondolio.com/wp-content/uploads/2021/12/Lemon-Pasta.jpg
663
1000
Bondolio
/wp-content/uploads/2021/11/bondolio-olive-oil-green-bx.svg
Bondolio
2017-12-03 09:39:52
2022-03-09 20:04:28
Lemon Pasta Recipe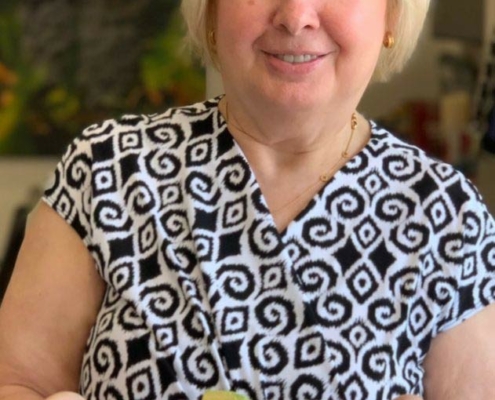 Bondolio's Inexpensive Recipe of the Day: Jacket Potatoes You can put anything you want on the jacket potatoes, but this is our recipe of the day. It's very filling. Recipe for 4: Ingredients: 4 large Russet potatoes 1lb of ground turkey or chicken 1 yellow or green onion chopped 2 carrots,…
https://www.bondolio.com/wp-content/uploads/2021/12/Bondolio-Jacket-Potatoes-631x1024-1-e1646896936931.jpg
811
500
Bondolio
/wp-content/uploads/2021/11/bondolio-olive-oil-green-bx.svg
Bondolio
2017-12-03 09:06:03
2022-03-09 23:22:48
Karen's Jacket Potatoes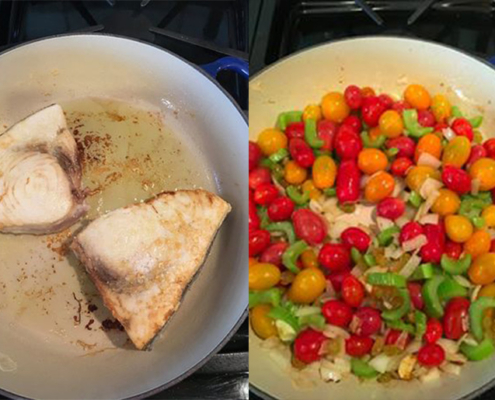 Had this special treat in Cefalu on Christmas Eve one year with Malcolm's mother. Cefalu is a very tiny fishing village outside of Palermo. This is a typical Sicilian dish and the fish is so moist if you do not overcook. "Sword Fish Sicilian Style" Ingredients 4 Each 1 1/2 to 2 inch thick…
https://www.bondolio.com/wp-content/uploads/2021/12/swordfish.jpg
515
750
Bondolio
/wp-content/uploads/2021/11/bondolio-olive-oil-green-bx.svg
Bondolio
2017-03-03 09:46:47
2022-03-09 20:04:28
Sword Fish Sicilian Style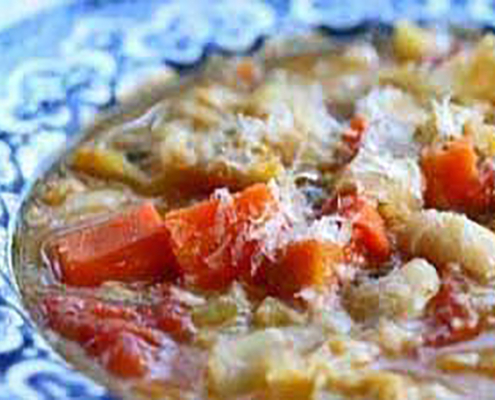 It's a cold November day here in California, with the first days of heavy rain. For those of you who don't live in California, it never rains here from May until October and we Californians go into a little shock this time of year.  So after a long day at work,  I love to make a large pot of my…
https://www.bondolio.com/wp-content/uploads/2021/12/Minestrone-Soup.jpg
750
1000
Bondolio
/wp-content/uploads/2021/11/bondolio-olive-oil-green-bx.svg
Bondolio
2016-12-03 09:41:52
2022-03-09 20:04:28
Minestrone Soup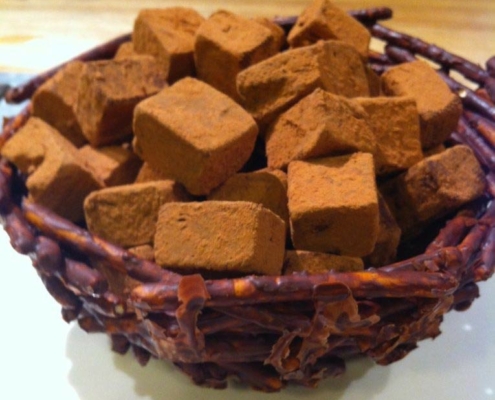 Inspired by the house truffle at Cocolat, these simple chocolates showcase quality extra virgin olive oil, which adds flavor and complexity, while freshly grated orange zest makes a fragrant finale. Recipe courtesy of Alice Medrich, dessert chef, chocolatier, and award-winning author. Makes 80-100…
https://www.bondolio.com/wp-content/uploads/2021/12/Chocolate-Truffles-by-Alice-Medrich-765x1024-1.jpg
1024
765
Bondolio
/wp-content/uploads/2021/11/bondolio-olive-oil-green-bx.svg
Bondolio
2016-12-03 09:13:42
2022-03-14 13:04:34
Chocolate Truffles | Chef Alice Medrich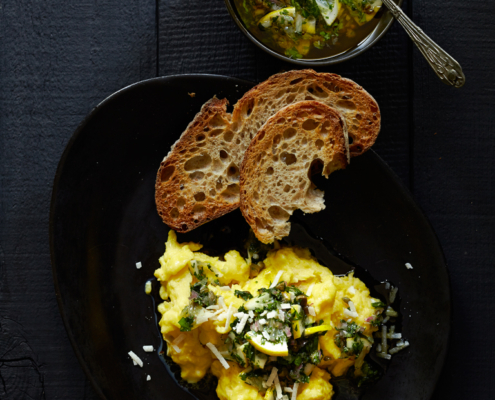 Bondolio plays a delicious cameo in this video recipe featuring Gayle Pirie of Foreign Cinema.
https://www.bondolio.com/wp-content/uploads/2015/12/scrambled-eggs-meyer-lemon-salsa-verde.jpg
768
768
Bondolio
/wp-content/uploads/2021/11/bondolio-olive-oil-green-bx.svg
Bondolio
2015-12-03 09:55:49
2022-03-14 13:04:46
Scrambled Eggs with Meyer Lemon Salsa Verde | Chefs Gayle Pirie & John Clark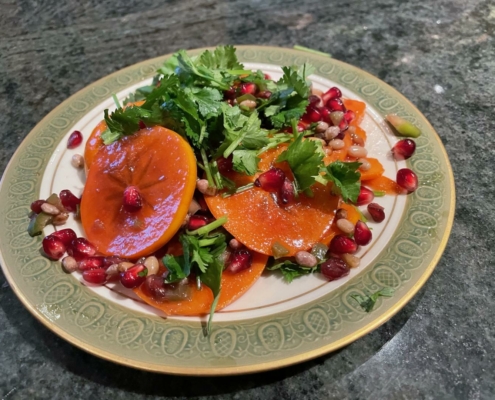 Try an Orange Avocado Salad or Orange & Fennel Salad with thinly sliced red onion and black olives. This Bondolio dressing is delicious over persimmons and pomegranates, too.
https://www.bondolio.com/wp-content/uploads/2014/12/Pomegranate-and-Persimmon-Salad.jpg
1080
1440
Bondolio
/wp-content/uploads/2021/11/bondolio-olive-oil-green-bx.svg
Bondolio
2014-12-03 09:40:50
2022-03-09 23:32:00
Mandarin Orange Olive Oil Salad Dressing