Bondolio Olive Oil takes Best of Show California State Fair
Judges selected Bondolio Olive Oil as the Best in Show Extra Virgin Olive Oil at the California State Fair's Extra Virgin Olive Oil Competition in late February.
Bondolio is a very unique blend for California combining some of our favorite cultivars of Biancolilla, Cerasuola and Nocellara olives of Sicily. We produced an equally superior olive oil in 2017, when Bondolio also won a Best of Show Award at the California State Fair competition
Bondolio Mandarin Olive Oil Wins the Good Food Award
The prestigious Good Food award recognizes artisans that use responsible farming practices and produce food of superior taste are distinct individuals. Receiving this honor Bondolio has been recognized as a  social and environmentally responsible farm that uses exceptional craftsmanship to ultimately bring to the consumer a unique flavor.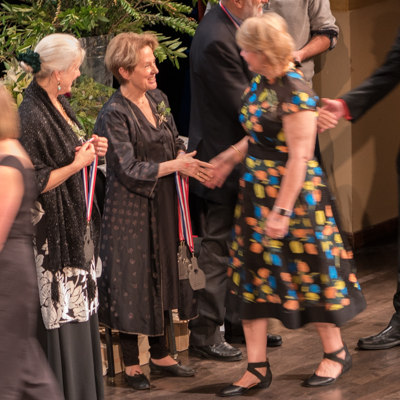 2018 Awards
Gold Medal, California State Fair, Mandarin Olive Oil
Bondolio receives 2018 Good Food Award. Not familiar? Read on:
Each January, the Good Food Award competition takes place with a mission statement that includes identifying artisans who make food that is exceptionally delicious.
This year, Bondolio was the recipient of this award. The Good Food Award is a validation of what we believe, what we do at Bondolio and it's also a confirmation of the sophisticated palette of the growing family of Bondolio consumers.
This award honors Bondolio as one of America's tastiest olive fruit oils.
But there's also another, albeit subtle, dimension to the Good Food Award. This prestigious award means Bondolio made it to top of rigorous vetting of more than 2,000 entries because we have full transparency of our methods, we use environmentally sound agricultural practices and we are engaged with our community.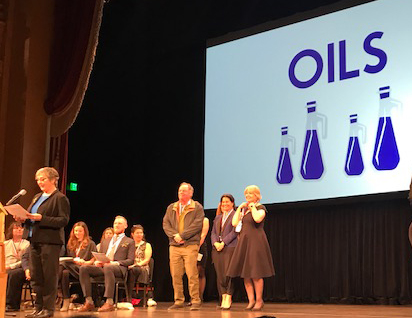 2017 Awards
Best in Show, California State Fair
Best Artisan Producer EVOO, California State Fair
Best of Division, California State Fair
Best in Class, Medium Blend, California State Fair
Gold, Medium Blend, California State Fair
Gold Medal, Medium EVOO, Estate Grown, Los Angeles International Extra Virgin Olive Oil Competition
Gold, New York International Olive Oil Competition
2015 Awards
2015 Gold Medal  (California Olive Oil Council)
2013 Awards
2013 Gold Medal (New York International Olive Oil Competition)
2013 Gold Medal (New York International Olive Oil Competition)
2013 Best in Show (Napa County Fair Olive Oil Competition)
2013 Best in Class  (Napa County Fair Olive Oil Competition)
2013 Gold Medal  (Napa County Fair Olive Oil Competition)
2013 Gold Medal  (Yolo County Olive Oil Competition)
2013 Best in Class (Yolo County Olive Oil Competition)
2013 Gold Medal  (California Mid-State Fair)