Bondolio Olio Nuovo Open House & AFW Fundraiser | December 8 & 15, 2019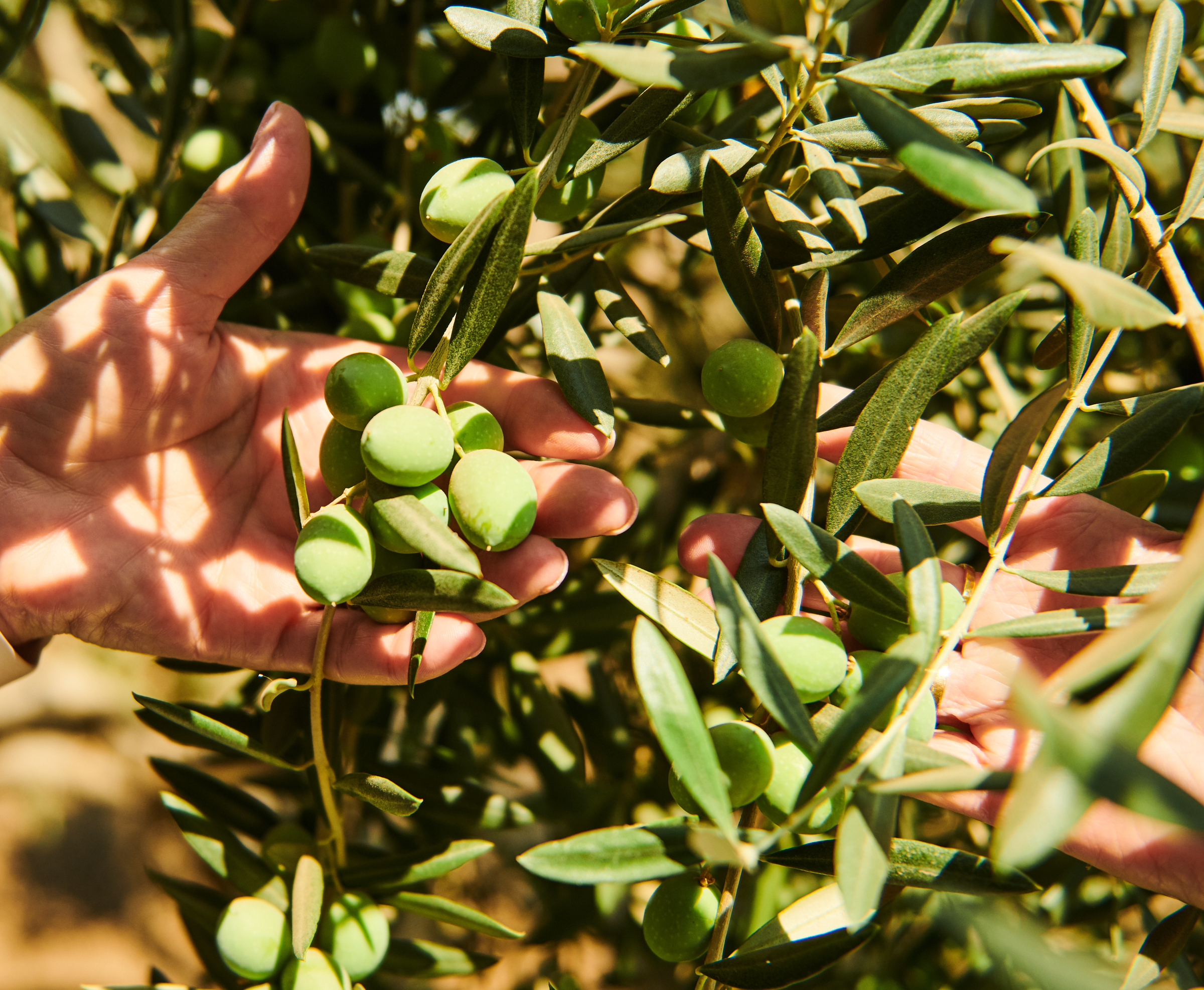 Farm Event! We celebrate Olio Nuovo with an open house and fundraiser in December.
Come out to Bondolio the second and third Sundays in December.
This is a free farm event and open to the public. No appointment or ticket needed.
9352 Campbell Road
Winters, California 95694
Each year we enjoy bypassing our filtration system to make a few gallons of special extra virgin oil. This is Bondolio Olio Nuovo.
Because Bondolio Olio Nuovo has not been filtered, it has a relatively short shelf life – meaning, the window of time to enjoy this special fruit juice is short. We will be offering tastes of this year's Olio Nuovo during our annual open house.
Importantly, our Bondolio Olio Nuovo celebration is a fundraising event to support the efforts of Angel Flight West.  100% of the proceeds at the Bondolio outdoor pizza oven goes to Angel Flight West and a portion of every Bondolio sale goes to this incredible organization. https://www.angelflightwest.org/We will be making from-scratch pizza faster than you can say 'una margherita pizza'!
The ability to travel easily across the country is something that we all take for granted. However, for those whose lives are in turmoil, the financial, physical and emotional burdens can make otherwise ordinary trips extraordinarily difficult. That's when Angel Flight West's network of 1,400+ volunteer pilots step in. These folks fly their own planes and pay for all costs out of their own pockets, in order to make these critical journeys relatively stress free.
Angel Flight West has its headquarters in Santa Monica, California, where the most amazing people you could ever imagine work as the ground support crew managing the complexity of matching pilots with passengers, coordinating the flights, spreading the word among referral agencies, and continually recruiting new volunteers.
It's like a small airline, further complicated by the extra care and expense of working with passengers who need our help, their families, as well as medical and hospital personnel.
The beneficiaries of the flight – the passengers and their families, the healthcare organizations – pay nothing at all, ever.
Who are these pilots, and why do they give so much of their time and money to help strangers? They're engineers, scientists, and teachers. Doctors, lawyers, and corporate executives. Retired commercial pilots and young entrepreneurs. But as different as these humans might be, they all have two things in common: The love of flying, and the desire to touch people's lives.
When Angel Flight West began in 1983, the mission was so unique that it was sometimes difficult to convince healthcare providers that they could do what was promised: fly people in private planes for free. It almost seemed too good to be true. But it is true.
We are sincerely honored to be able to direct your donations to Angel Flight West. Whether you visit us during a farm event or private tour, or purchase online, thank you so very much.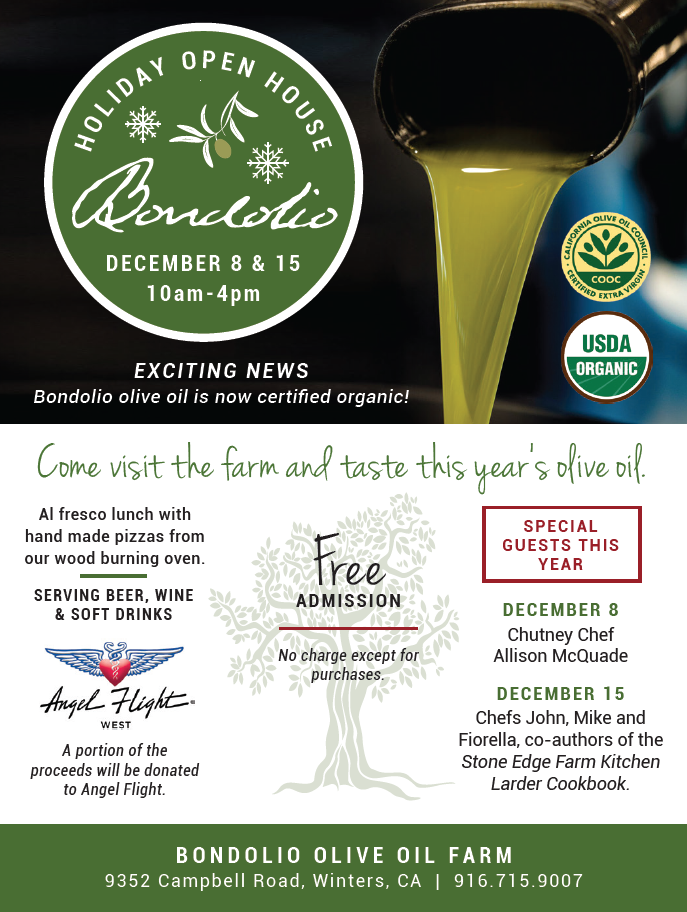 https://www.bondolio.com/wp-content/uploads/2021/09/DSC6070.jpg
1974
2400
Bondolio
/wp-content/uploads/2021/11/bondolio-olive-oil-green-bx.svg
Bondolio
2019-10-15 16:51:40
2022-08-25 23:24:07
Bondolio Olio Nuovo Open House & AFW Fundraiser | December 8 & 15, 2019