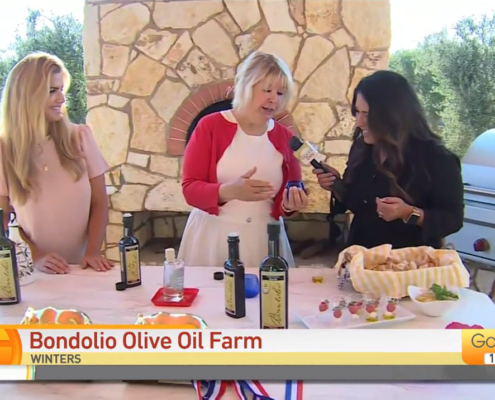 Our signature Sicilian Estate blend won gold at the 2023 NYIOOC World Olive Oil Competition! We're thrilled to be listed once again in the Official Guide of the World's Best Olive Oils. Bondolio is among 1,200+ brands from 28 countries that competed this year. We're proud, humbled, and incredibly…
/wp-content/uploads/2021/11/bondolio-olive-oil-green-bx.svg
0
0
Bondolio
/wp-content/uploads/2021/11/bondolio-olive-oil-green-bx.svg
Bondolio
2023-04-12 16:12:40
2023-04-12 16:59:57
Bondolio wins gold at the 2023 NYIOOC World Olive Oil Competition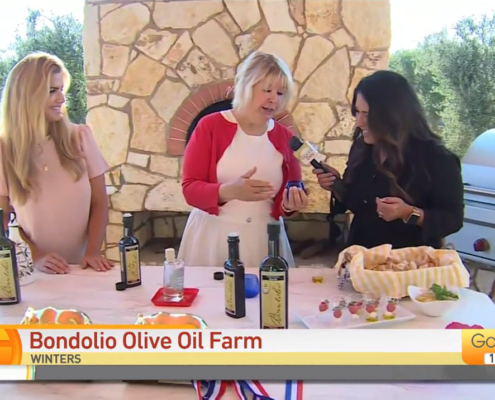 This year's olive oil competition at the California State Fair brought together producers from all over the state to share their harvest with a panel of 12 sensory judges. We were among 134 entries and once again our signature Estate Blend brought home awards from this internationally-recognized event. …
/wp-content/uploads/2021/11/bondolio-olive-oil-green-bx.svg
0
0
Bondolio
/wp-content/uploads/2021/11/bondolio-olive-oil-green-bx.svg
Bondolio
2023-03-22 17:39:22
2023-03-22 18:03:49
Bondolio brings home the 2023 Best of California, Best of Class, and Gold Medal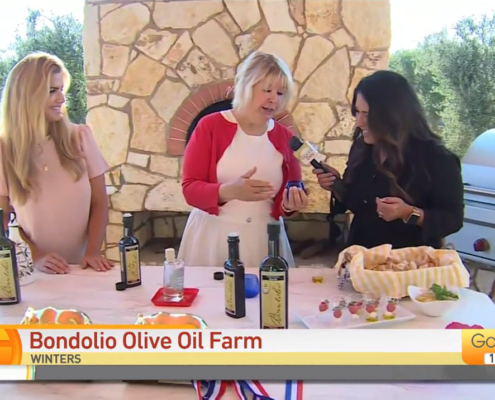 July 9, 2021 CBS 13 Good Day Sacramento Julissa Ortiz is in Winters at Bondolio Olive Oil Farm, checking out the orchard and learning the history of their Sicilian trees! Karen shows viewers how to do their own olive oil tasting at home.
https://www.bondolio.com/wp-content/uploads/2021/07/Good-Day-Sacramento-2021.jpg
716
1279
Bondolio
/wp-content/uploads/2021/11/bondolio-olive-oil-green-bx.svg
Bondolio
2021-07-09 15:15:43
2022-08-26 01:53:42
CBS Good Day Sacramento at Bondolio Olive Oil Farm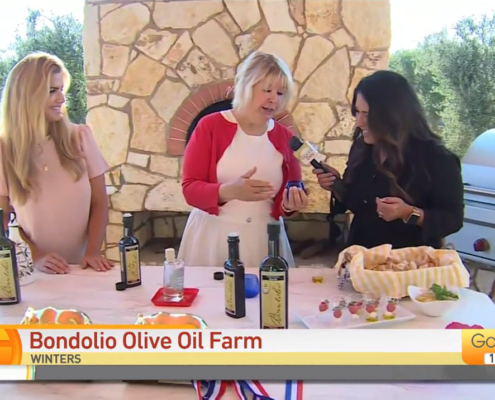 Karen hits the blue Start button on the Bondolio mill and as fast as you can say Pieralisi the new 'eco friendly' mill came alive. The new mill is modeled after the many mills Karen and Malcolm visited in Southern Italy and Sicily and features tile floor, tile walls, and zero waste!
/wp-content/uploads/2021/11/bondolio-olive-oil-green-bx.svg
0
0
Malcolm Bond
/wp-content/uploads/2021/11/bondolio-olive-oil-green-bx.svg
Malcolm Bond
2015-10-13 22:01:05
2021-11-23 14:28:10
Bondolio takes new mill live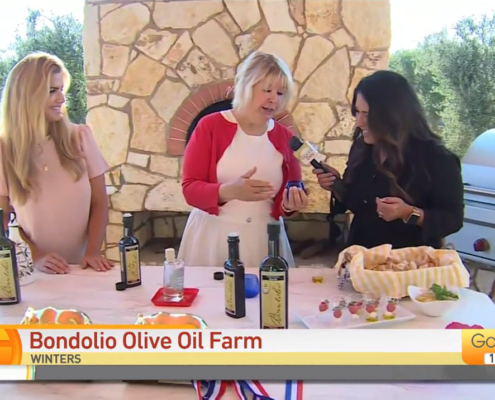 Bondolio Olive Oil will be offering an olive oil tasting at Union Market in Washington, DC, on Sunday, April 6, 2014.  The tasting will be hosted by All Things Olive, a Maryland-based retailer of California extra virgin olive oils.  The event signifies Bondolio's first presence on the East Coast. Karen…
/wp-content/uploads/2021/11/bondolio-olive-oil-green-bx.svg
0
0
Malcolm Bond
/wp-content/uploads/2021/11/bondolio-olive-oil-green-bx.svg
Malcolm Bond
2014-03-20 19:05:30
2021-11-23 14:28:11
First Retailer on the East Coast- All Things Olive