Join Bondolio in helping hand pick the olives that make our award winning olive oil! This is a wonderful opportunity to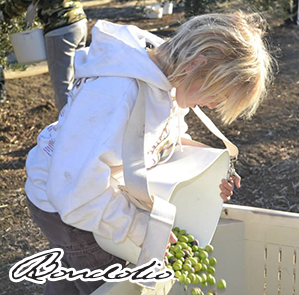 experience how an olive harvest works with a real Italian olive oil mill. After harvest, you can taste the olive oil fresh out of our mill!
It is recommended to wear clothes that you don't mind getting dirty in, such as: jeans or shorts, boots, hats, and gloves or other comfortable farm clothing! Be prepared to work and most importantly, have fun!
Arrive early as picking will begin at 7am.
A build your own pizza lunch will be provided from our wood burning pizza oven!
The harvest is RSVP only. Please click "RSVP HERE" below or email us at orders@bondolio.com